New Features
Shelf Browse -an easy new way to discover similar books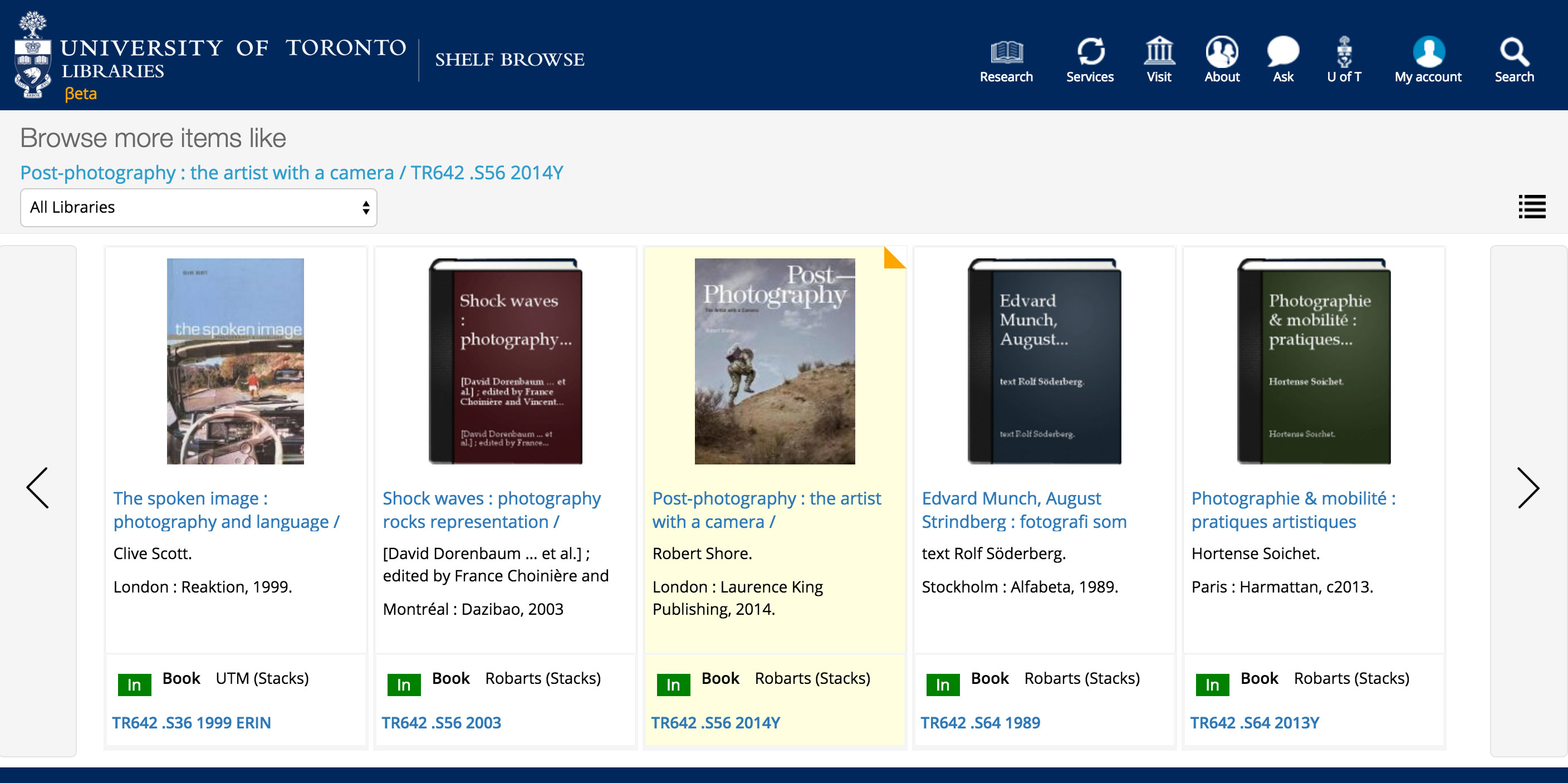 Now you'll see a "shelf browse" button next to the call number of books in your search results. Click it to explore books on the same topic as the one you were looking at. You can filter to books in specific libraries or only see books that are available to borrow.
Rush catalogue request now available

There's now a faster way to get library items that are waiting to be catalogued. Eligible items listed in the library catalogue as "Processing - may be requested" can now be requested. Processing will be expedited and when ready placed on hold and a notification sent out.